Hello the team I hope you are doing well.
I have the following problem:
I set up an html page with css embedded in the code so that the final rendering is in "coverflow" mode.
When I test my page locally or on online interpreters it works perfectly.
Except that in xwiki, nothing happens.
Here is the result :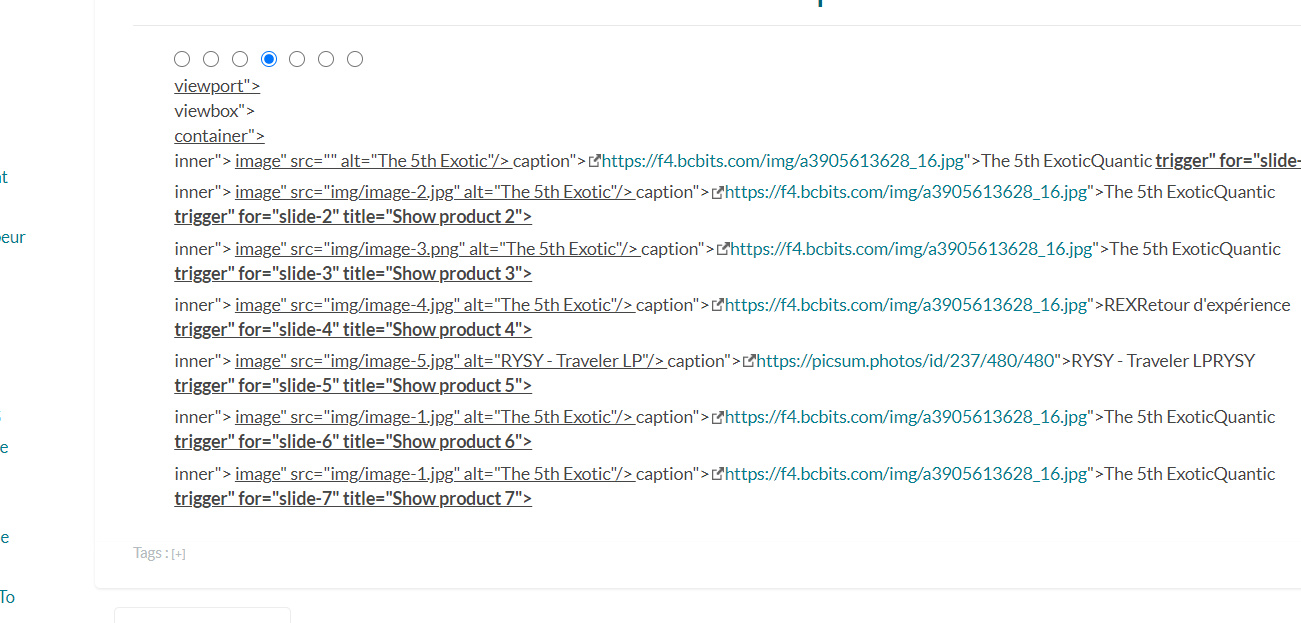 I use xWiki 2.1 for the syntaxe of the documents.
I am sending you the index.txt file because I am a new user and I am not allowed to send more than 5 links …
You just need to change index.txt to index.html
index.txt (18.8 KB)
Thank you in advance for your help