Hi everyone!
I recently encountered the need of adding some elements just after the page content but before the footer.
Content Footer extension point does not help because it rather expects small items to fit in a line, while my other solution was to customize the contentview.vm file in the Skin but this needs attention on upgrades. The following image expresses better my need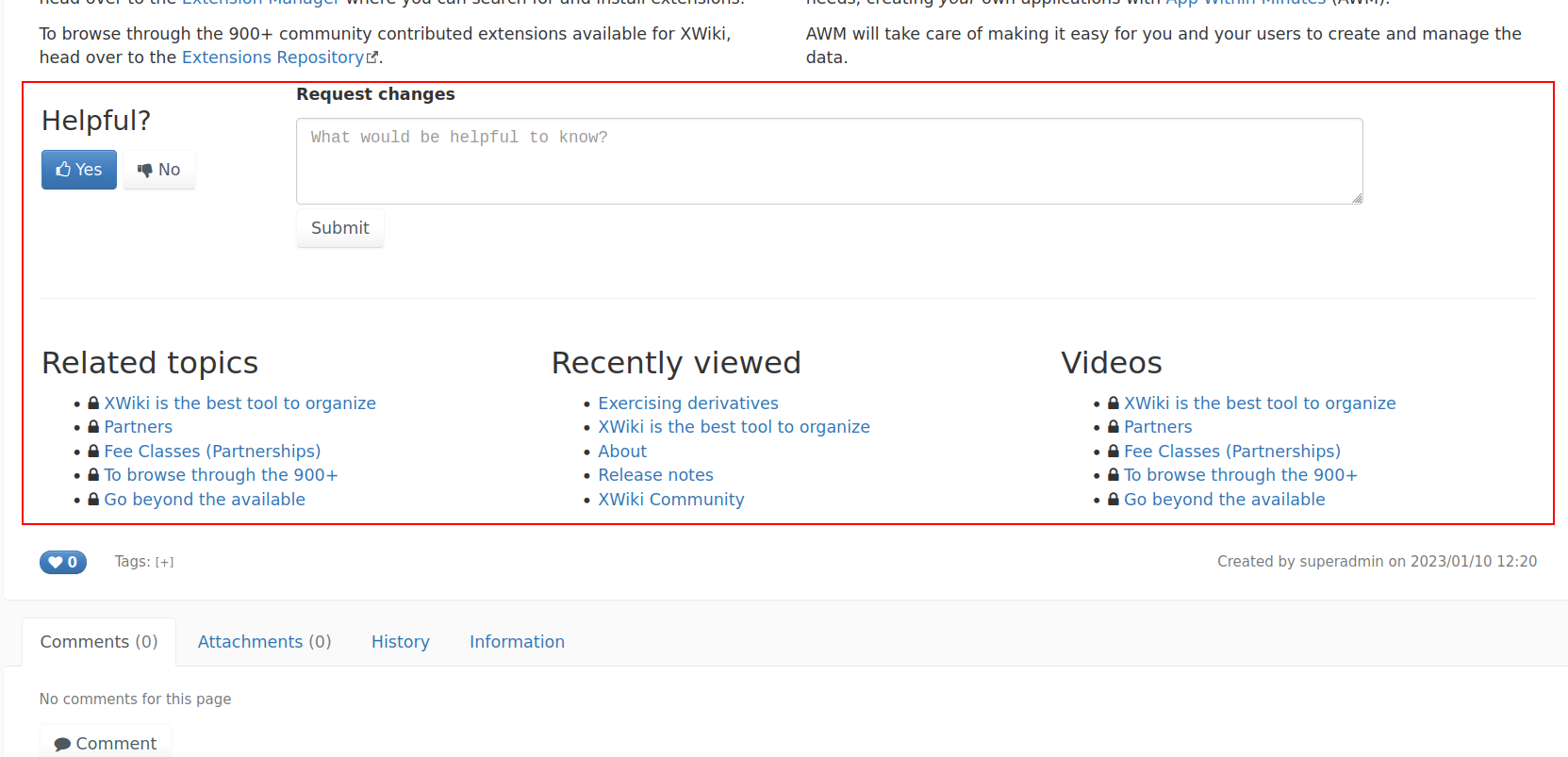 Late Edit:
I am actually looking to add a heading See also and to be able to navigate to it using TOC.
Would this be useful enough be to implemented in XS?
Thanks,
Alex