When logging into the wiki (admin), error messages like the message below appear repeatedly and very often:
Failed to execute the [velocity] macro. Cause: [The execution of the [velocity] script macro is not allowed in [cienciadedados:Panels.MyRecentModifications]. Check the rights of its last author or the parameters if it's rendered from another script.]. Click on this message for details.
Below is an example print: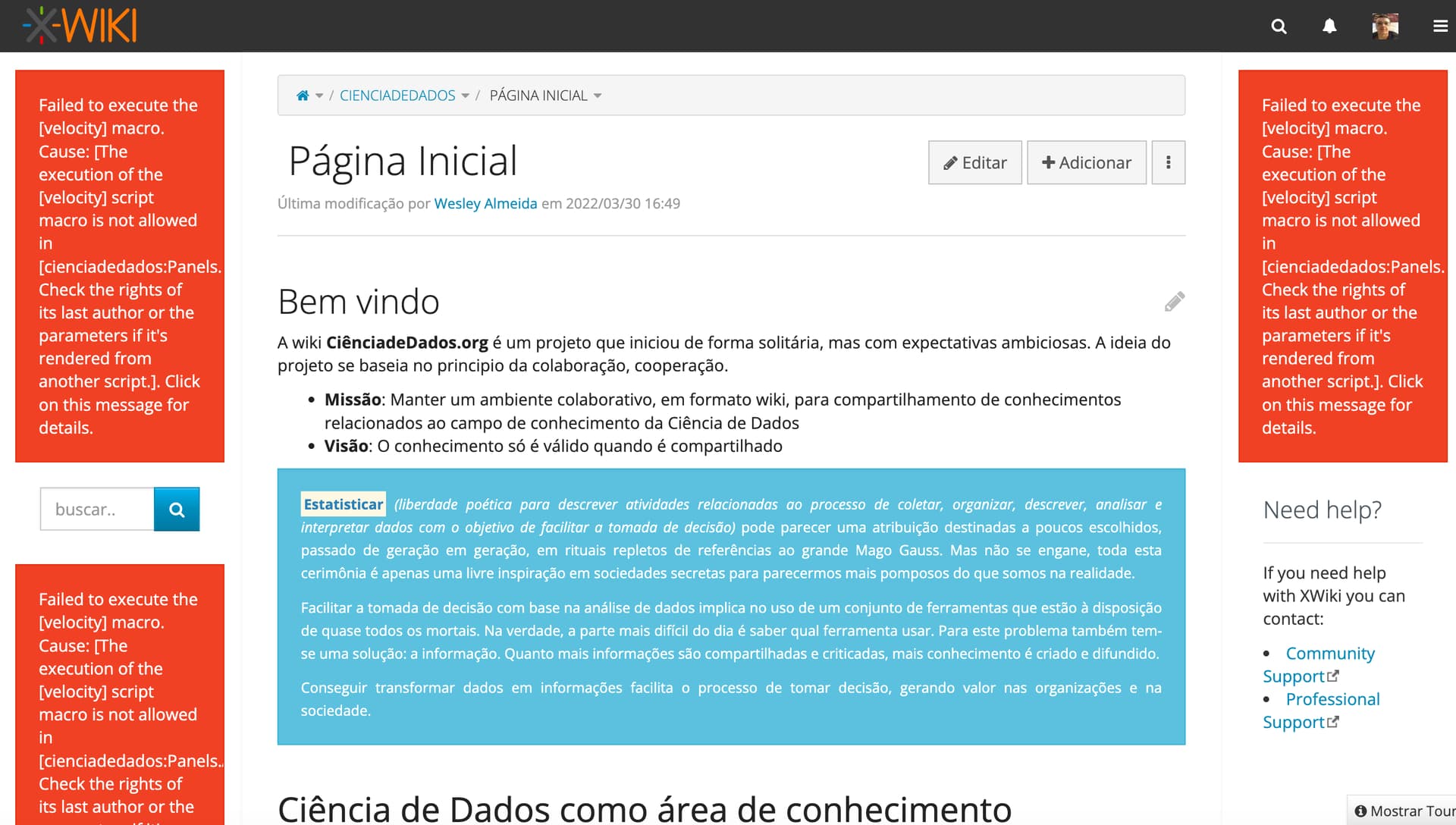 Has anyone been able to definitively solve this type of problem?