Hi everyone,
I'm trying to install xwiki on a debian10 virtualmachine.
I followed the instructions found on xwiki.org with the following package : xwiki-tomcat9-mariadb
After the installation, i try to install the standard flavor and I face the following errors :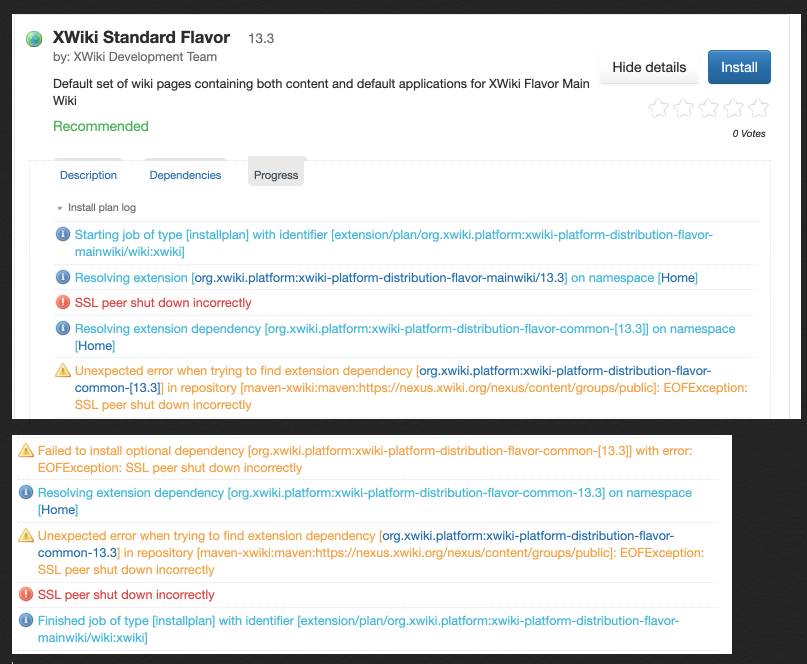 Do you have any idea how to fix this?
Thanks in advance.