I'm trying to get started with Velocity scripting, and am having a terribly unsuccessful time trying to navigate the existing documentation.
What I would like to know, just to get started, are the methods and properties for $xwiki and $doc, and $services. In theory, the SRD should have the info I need, but if I follow the link given on the "Velocity Training" page (https://platform.xwiki.org/xwiki/bin/create/SRD/Navigation?xpage=embed) I just get a blank page. Speaking of which, is there a normal way to navigate to the SRD other than following the link in the Tutorial?
We have the Scripting Documentation extension installed in our test wiki, but I literally can't get it to do anything. I have this: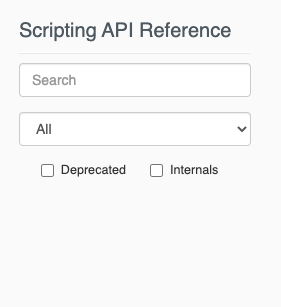 but it flat out doesn't do anything. Perhaps there's a problem with the installation.
Thanks for any help.