Hello,
I won`t to import .doc document to xWiki and split it on headings level 1 and 3. When I install Office Importer Application I notice that Heading levels to split is not active.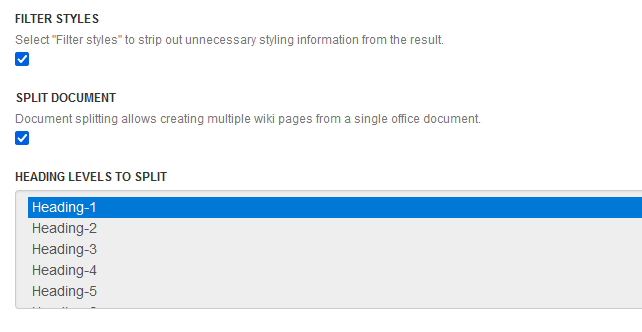 Only Heading-1 is selected and I can`t select anything from the list.
I have XWiki 12.10.9 installed on Docker.
Maybe I forget to install configure something?