When searching for a phrase (i.e. admin password), I am unable to get the results ranked correctly.
The results of the first page are below: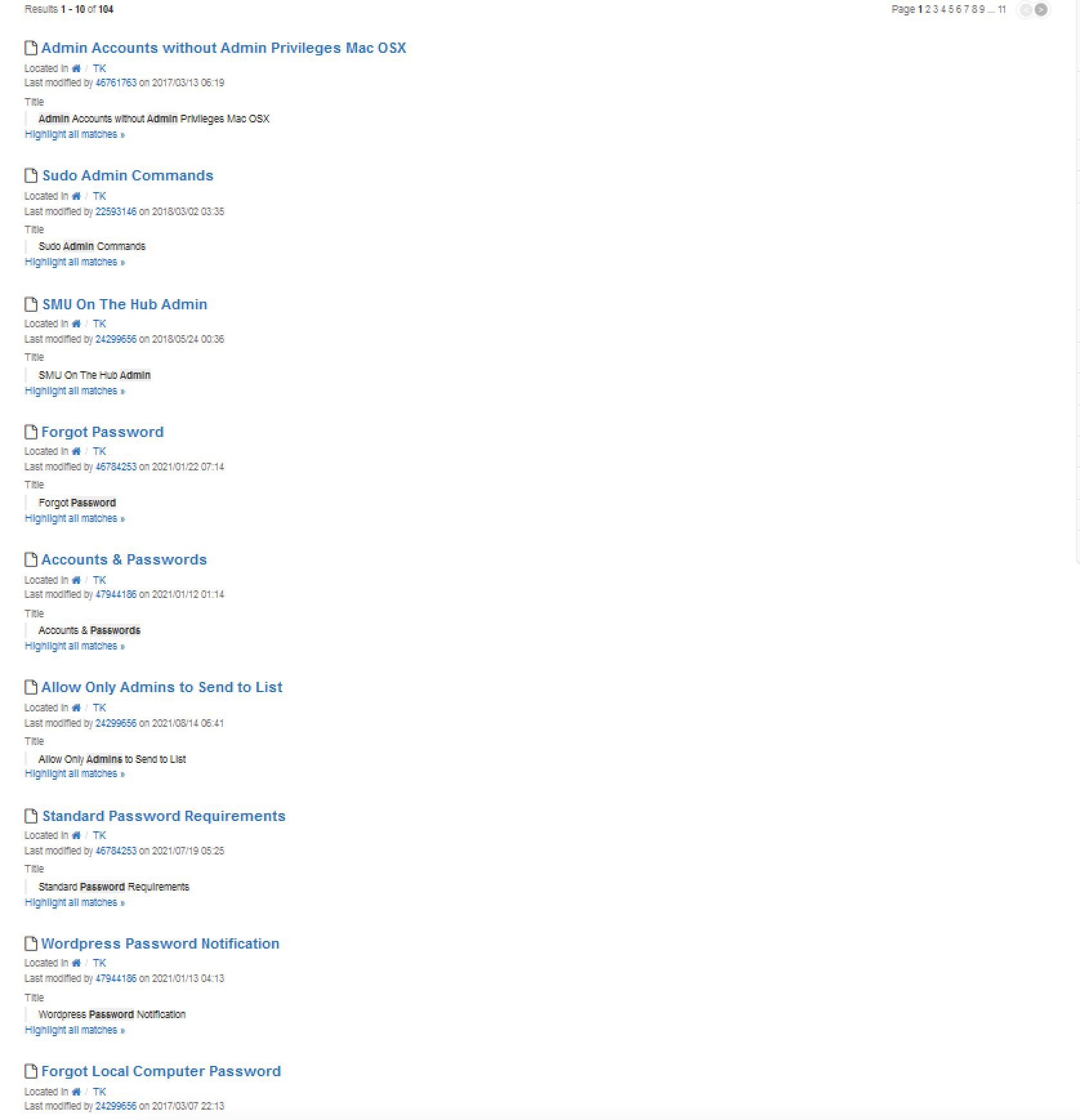 For instance, the page titled "Forgot Local Computer Password" (bottom of the screenshot) should be at the top of the results because it contains the "admin password" phrase along with the first returned result.
What can be modified to the Solr search to get the results ranked better for the end user?