I want to consumize the look of the wiki. Specifically, I want to remove the question mark after the link to non-existing page and change its color from blue to red. So I googled it, found the Skin Application document.
It says I can overwrite the templates by adding an overridden template object: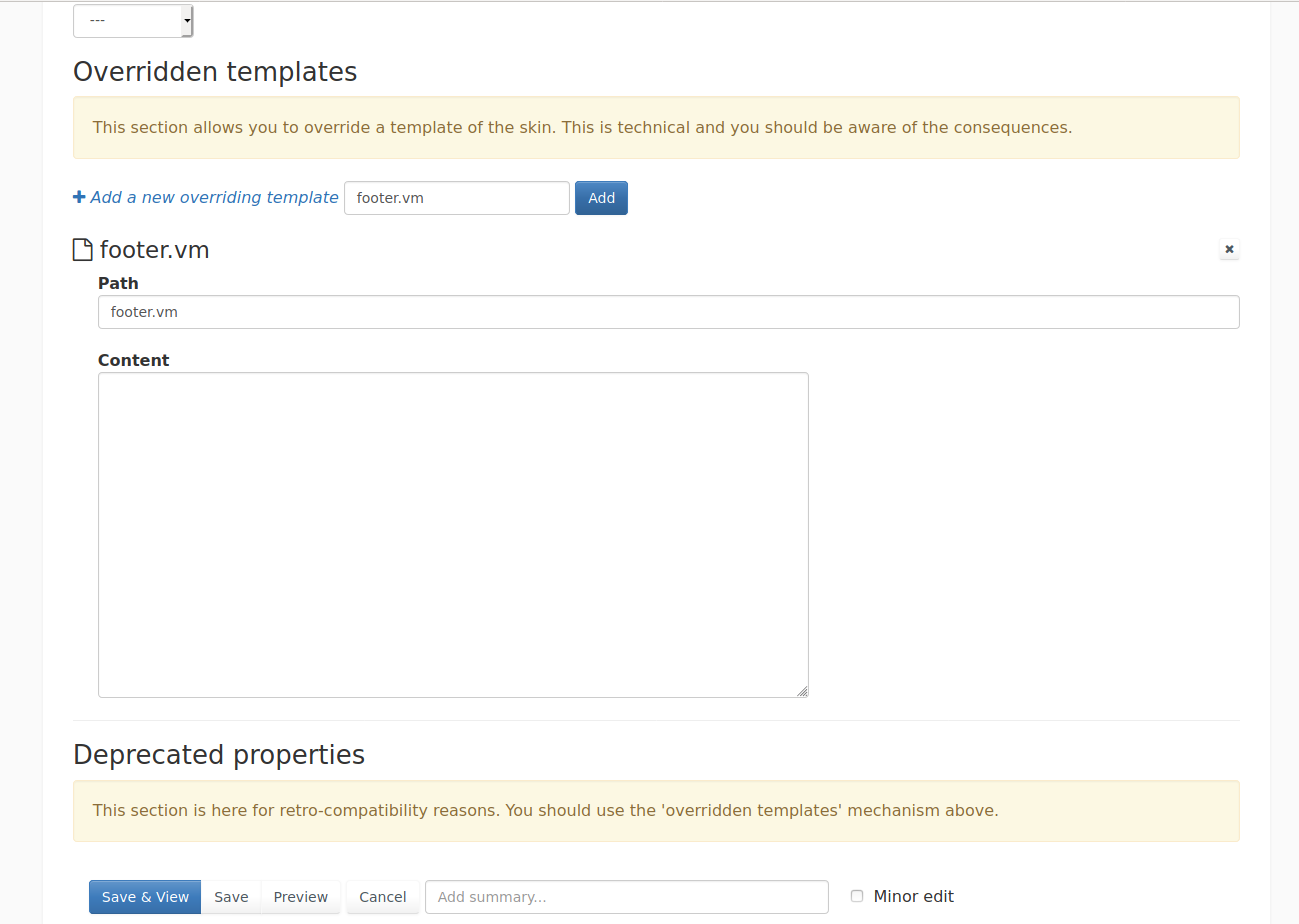 So I did that for my default XWiki Skin: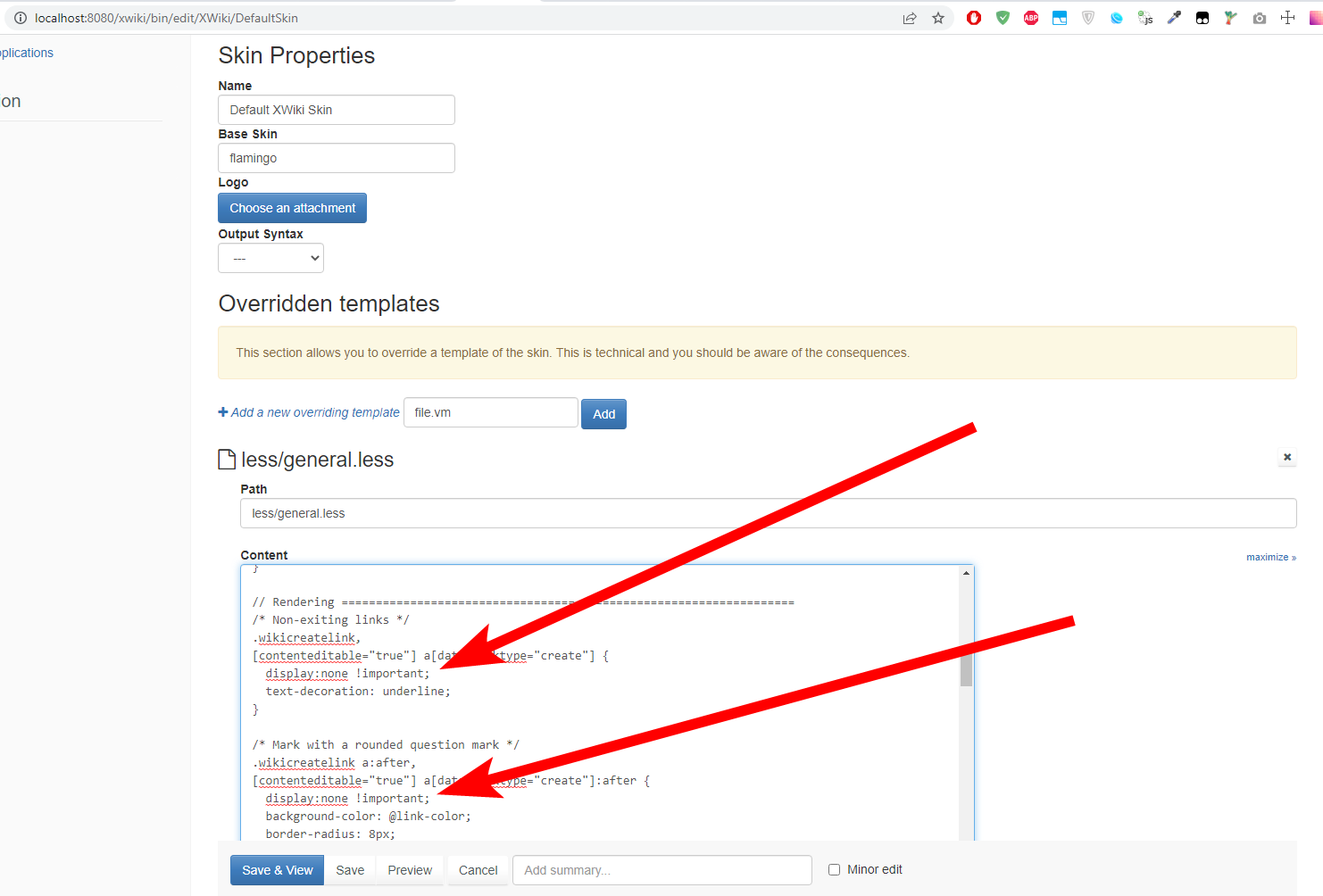 I want to just hide all the links to non-existing pages with class wikicreatelink to test it. I save the overriden template object and open my Home page, I update the page with F5. The link to a non-existing page with wikicreatelink class is there and the style isn't applied: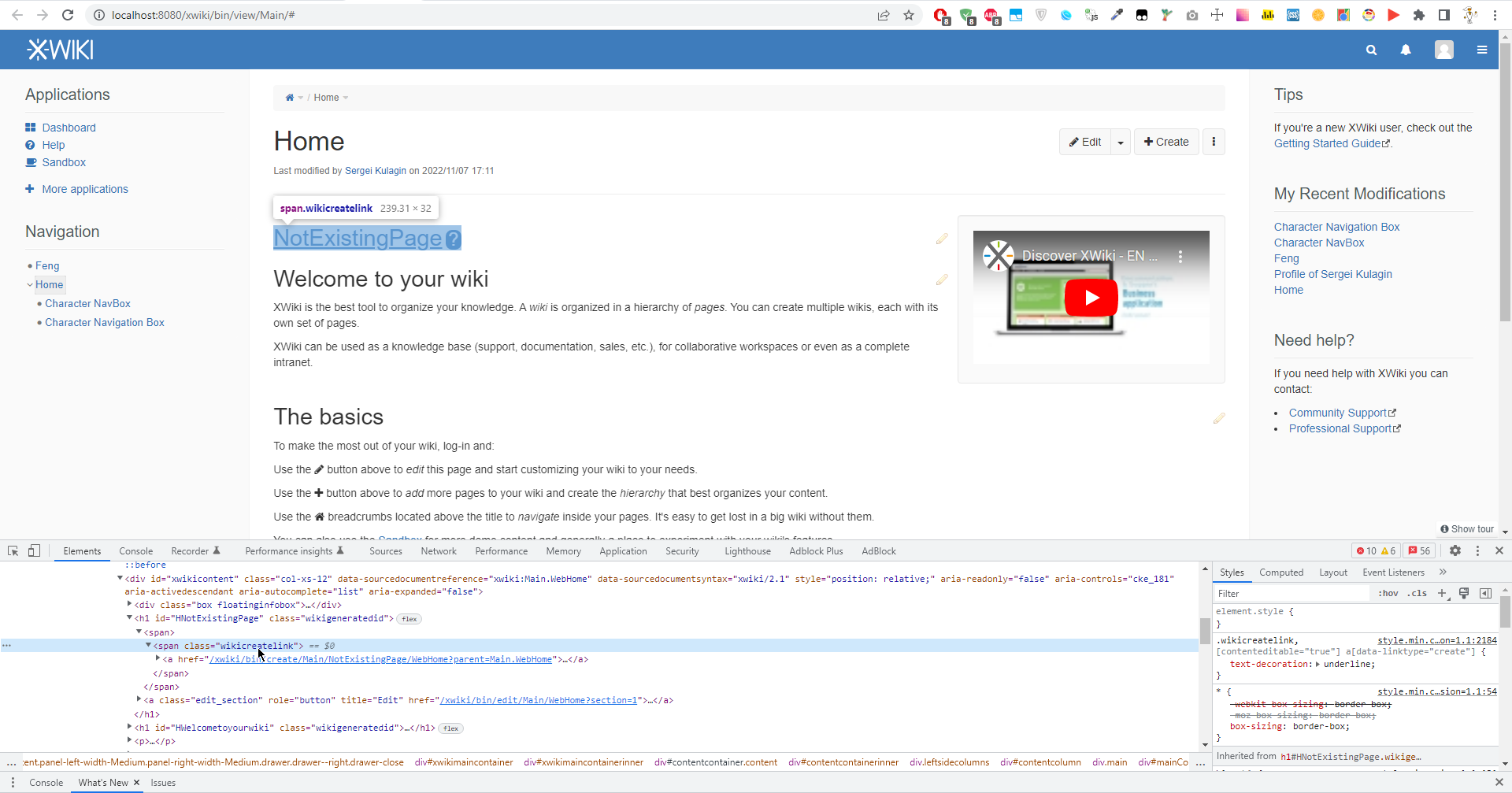 What should I do to make it work? Is it a bug?
Is this the way to go to create my own custom theme? Or should I do something else?