Hello all,
This proposal follows Loading... created by @lucaa.

In the screenshot above, you can see a set of pink lines.
They are currently all styled by the @xwiki-border-color less variable (turned pink for easier spotting).
Lines 2
This line will be removed by XWIKI-21106, as it was not introduced intentionally .
Lines 1/3
Introduce a new @xwiki-separator-color with a default value to @xwiki-border-color.
That way it would be possible to change the color of the separators from the advanced section of the theme configuration without changing the other separators.
Introduce a separator class to add on hr element that are used as separators on the UI. And only color those with @xwiki-separator-color
Impacts (separators colored in green for easier spotting)
Panels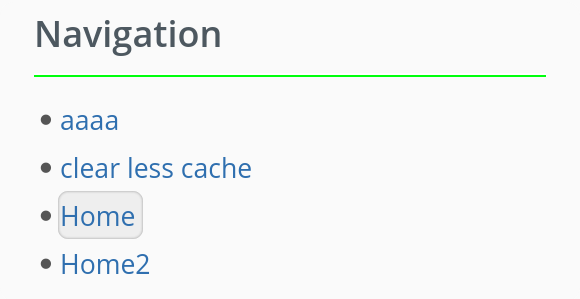 Document title

Preview separator

Note: Impacted by Loading...
History diff

Conflict diff

In summary, do you agree to the following points:
allow to use two different colors for horizontal separators and UI elements separators
introduce a @xwiki-separator-color with a default value to @xwiki-border-color
introduce a separator class for hr elements used as UI horizontal separators (and only color those with @xwiki-separator-color)
Thanks
PS: Corresponding draft PR XWIKI-21111: Unify the horizontal lines separators in the skin, style and colors and make them available in the color theme by manuelleduc · Pull Request #2605 · xwiki/xwiki-platform · GitHub