The Backlink feature has stopped working on my Wiki.
Here's a small example: These two pages link each other, but show no backlinks and moving one page breaks the link on the other: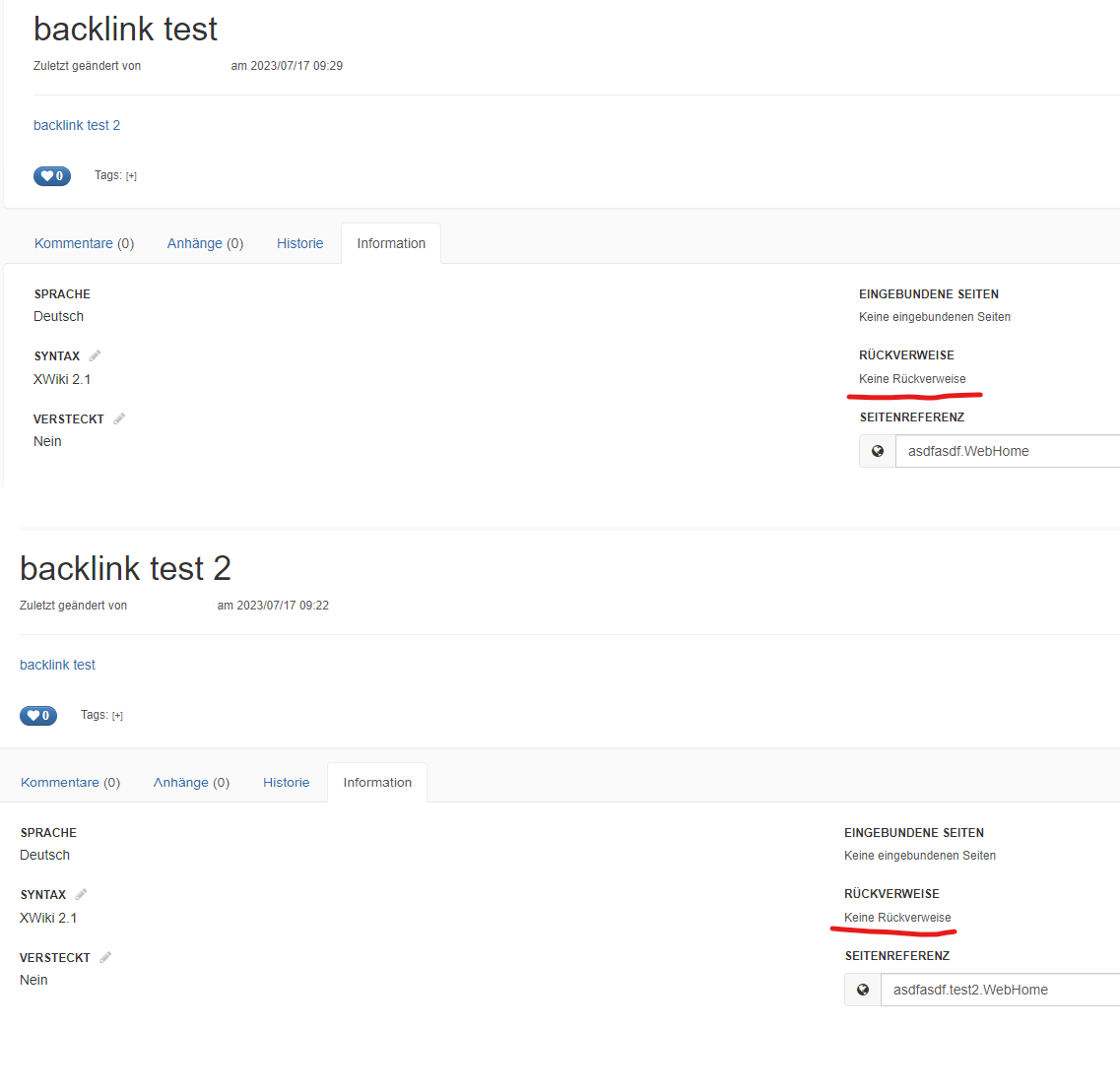 The links are proper doc: links created with the WYSIWG editor.
This Problem persists on my Production Wiki, which is on 14.10.4 and the QA Wiki which is on 15.5. It affects all pages. Backlinks are turned on in both instances and running $xwiki.refreshLinks() hasn't changed anything.
Any clues on what could be causing this?
Regards,
Sett