Hello,
A search on https://tutos.myxwiki.org/ like this one returns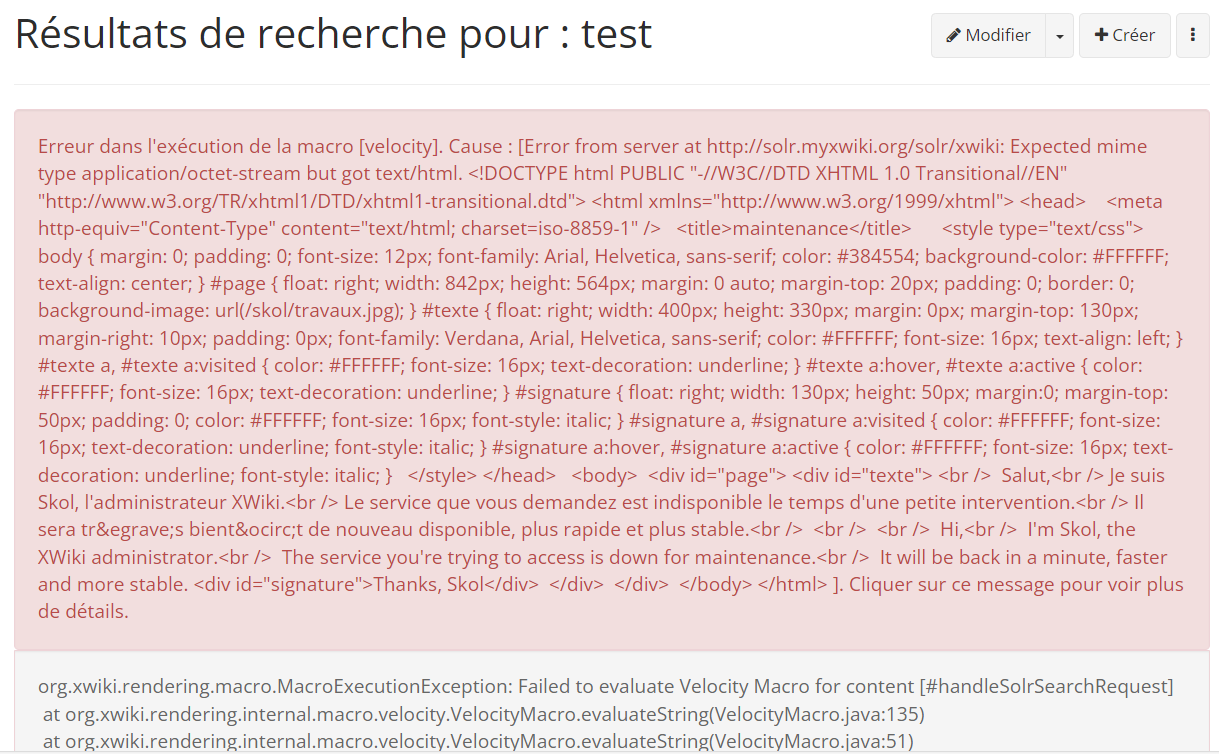 other pages containing velocity Macro failed to load, see for instance Tag Page: https://tutos.myxwiki.org/xwiki/bin/view/Main/Tags?do=viewTag&tag=xxx
Thanks for the quick feedback

, good luck for the fix.
Should be good now, we have restarted the solr server (seems it doesn't have an auto restart ATM, we'll need to fi this).
I have performed some tests and it's working fine

. Many thanks.
Hi all,
Search seems to be broken again this morning on MyXWiki.org … it may be a "planned maintenance" but the error message returned is not really user-friendly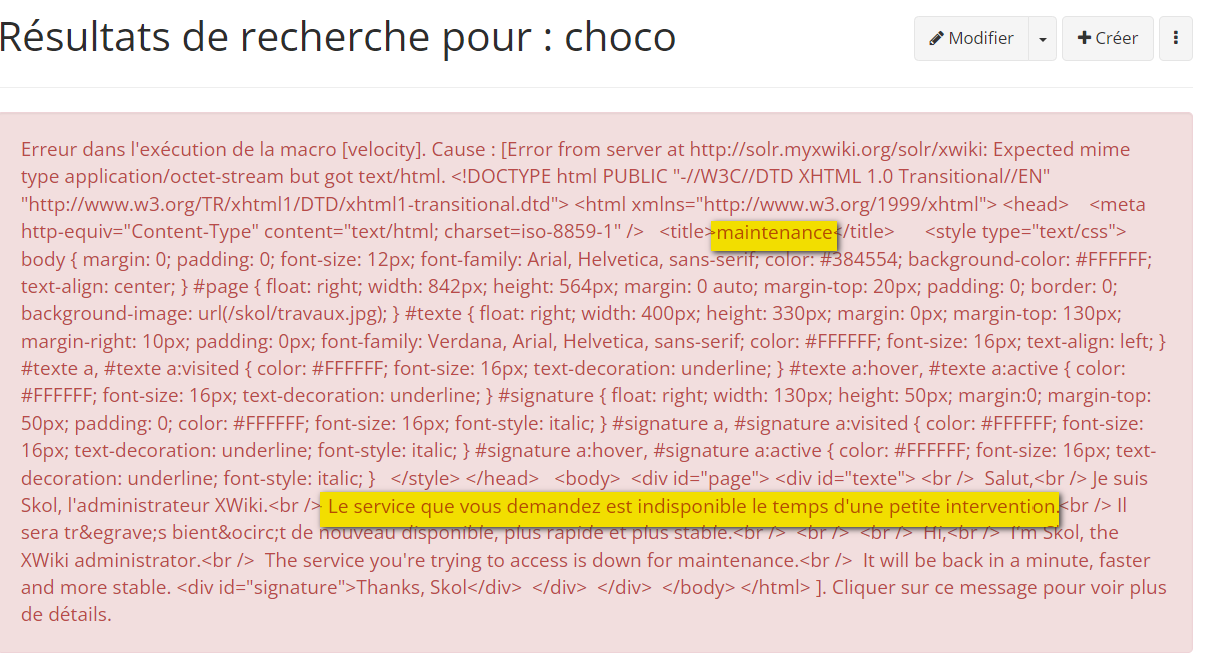 Solr is back, it seems myxwiki.org is becoming a bit big for its taste. So we are setting up an auto restart, and we will allocate more memory to it.
Hi, I confirm => Solr is back again

.
Thanks to take care of MyXwiki community farm … as a "big" XWiki sandbox …