Hi, I inherited the responsibility for an XWiki instance and am in need of some help.
I've looked into how to enable users to change their own themes, which I found information on how to achieve. As of now, I have not enabled that feature yet, because the two dark mode themes that came with Flamingo makes some elements in XWiki practically unreadable. I know you can customize a theme, but the elements which I have marked in red in the picture below are those I could not figure out anything about.
I would like to adjust this whole pane.
Guessing this has to do with currently used icon set?
The same as above?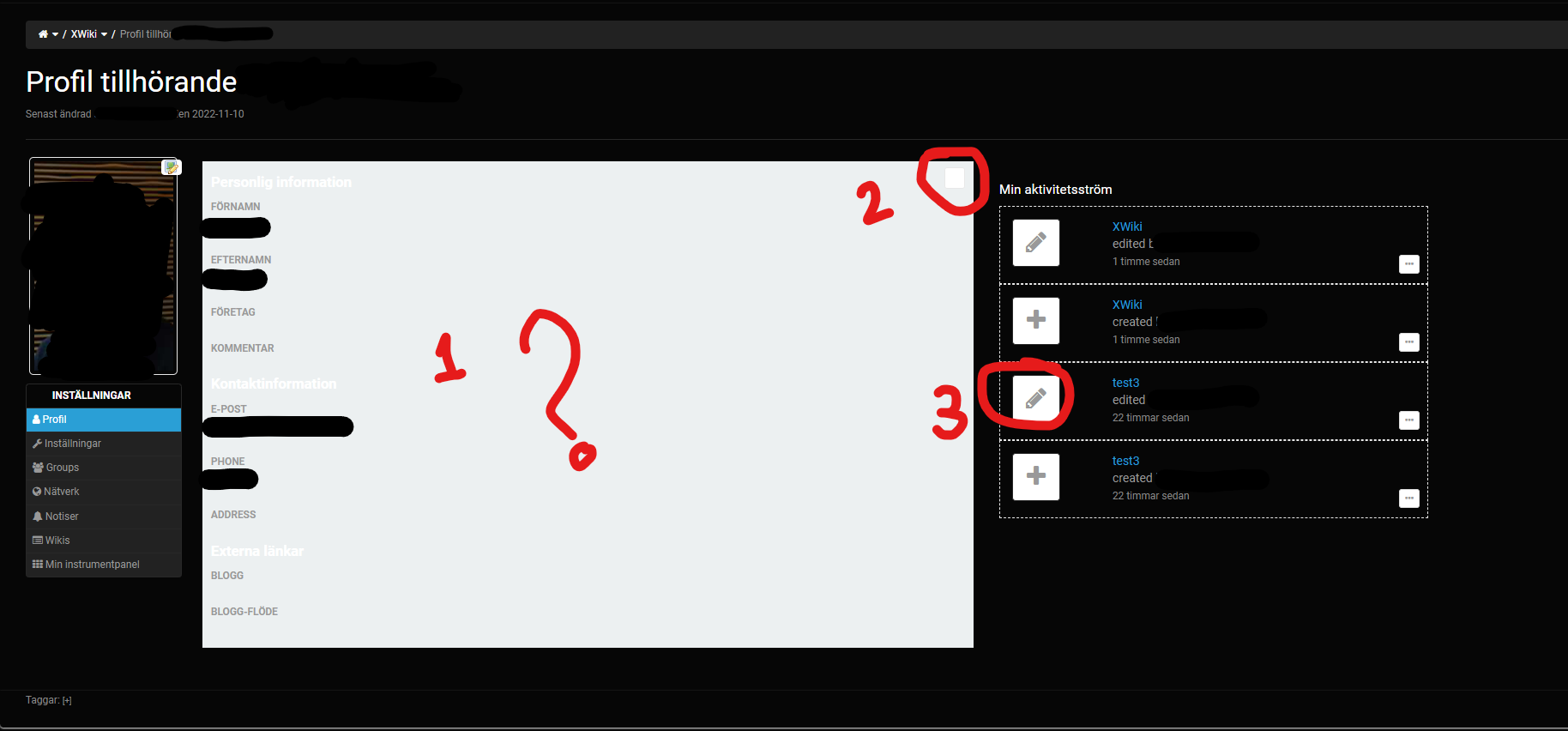 I also tried installing other dark mode themes, which were basically the same - unreadable on profile pages. I could not find the parameters that are related to the elements marked in the picture.
Could anyone point me in the direction of relevant information on how to edit these elements?
Best Regards,
/D
EDIT: The picture above is of our test instance of XWiki, so it is not the theme we currently use. I used it for demonstrating what I need help with.