Hello,
we have subspaces where different groups have rights on their spaces. The rights management so far works, but when users delete a page from their space - how can they restore them?
It seems that without the global xwiki admin rights the users don't have permissions to see the deleted pages section of the Index Application.
What I desire is, that users can see the pages/attachments taht were deleted from theri authorized spaces (if possible only the authorized ones!!) and restore them to their original place.
Did I configure the rights wrong or is the restoring pages workflow limited only to XWiki administrators?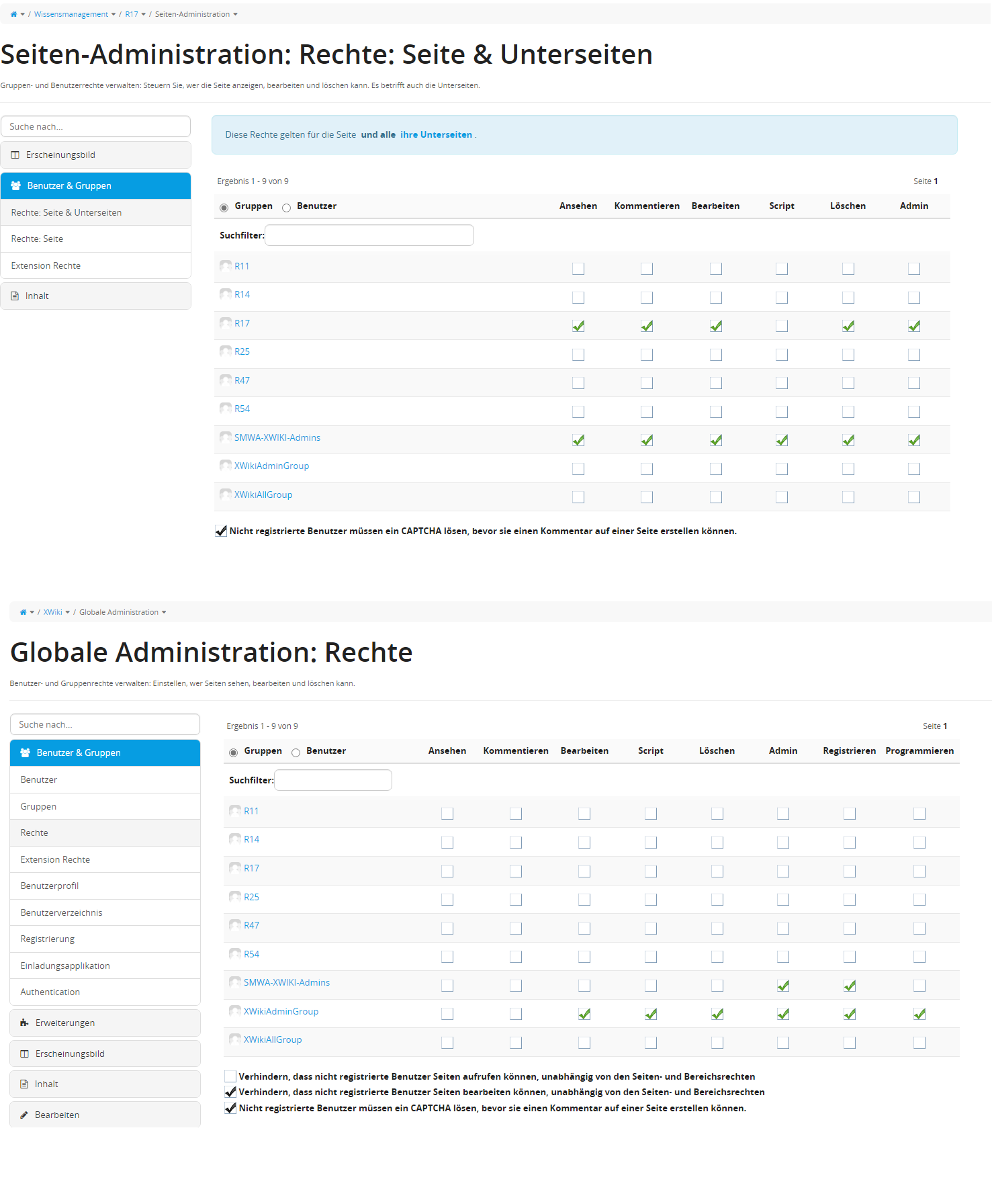 Also as Improvement of XWiki in the future I think it would be very helpfull from an user friendliness perspective, that the deleted pages would be listed as own Tab in the lower section of "Comments, Attachments, History and Information" and could be restored from there if you are in the space / page above it.