Hello.
I was hesitating to directly open a Jira issue for that, but maybe there is something we did wrong so I prefer to talk about it first.
We have two issues very similar, one using default solr search engine, the other in live table.
In the search engine, the results are ok, but the amount of page and the amount of results doesn't match the number of item in the list ! It looks like the number of page and results doesn't care about de XWIkiRIght of the user on theses documents.
For exemple here I look for "test" in all XWikiDocument and content, I see just 1 item in the result list which is correct. But it say that there is 920 results and 92 which is wrong ! Maybe theses results exists ( not even sure ) but if they do I don't have any right to see theses documents so it should not be counted.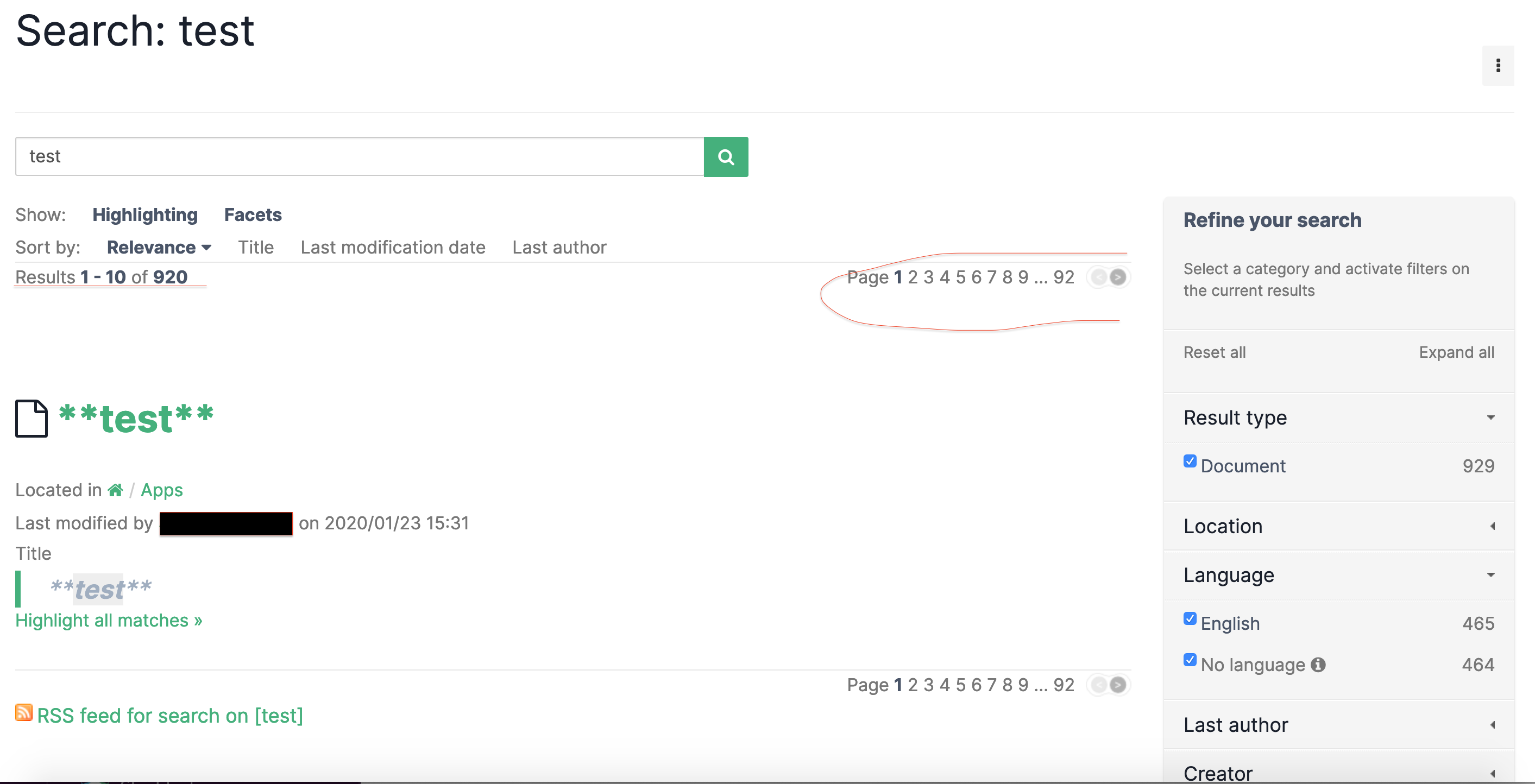 Same kind for Live Table. If I'm listing all the Document of a given class, I see all the empty line even for document where I don't have any access. Here the amount of line is correct, but it's not a good UX experience to see theses empty line for a user.

Do you have any idea/configuration to fix that or if it sound weird to you do you have an idea from where it could come ? If it's an issue I can open it on Jira.