Hello all,
I'd like to have your opinion regarding the location of required rights administration page, and the way to access it from a given page.
Note: This is a sub-discussion in the context of Document Rights Management Improvement, focused on the required rights administration.
Option 1: Integrated in the rights UI
Path for users with admin rights on non-terminal pages:

Path for (advanced) users without admin rights or on terminal pages:

Option 2: Provide a dedicated menu entry and page
Menu entry, displayed only to advanced users with script or programming right for the current page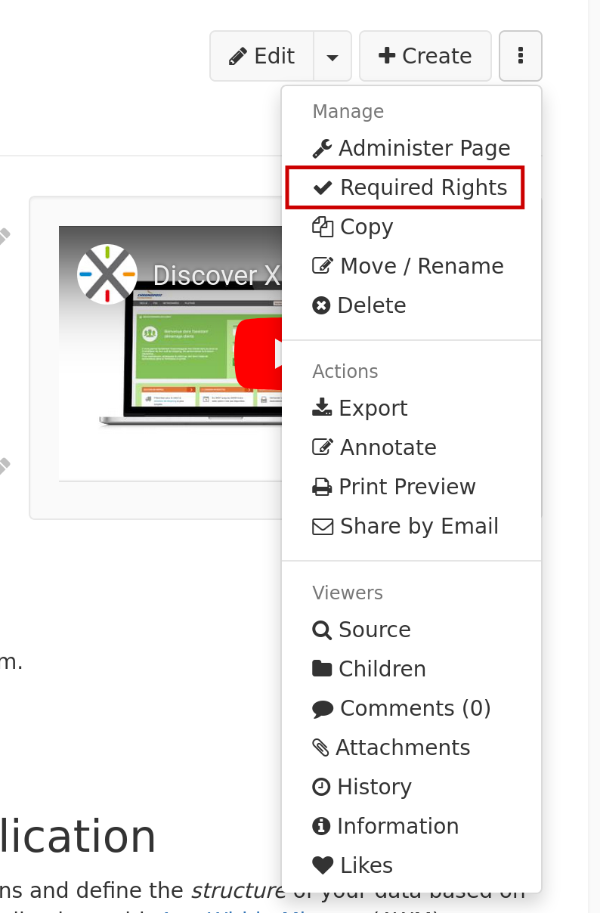 This menu entry would lead to a administration page similar to the one presented for option 1
I am currently in favor of Option 1 as users are already familiar with the current rights administration UIs and expected to see other rights related forms in the same place. Also, Option 2 requires to introduce a new entry in an already crowded menu
WDYT?